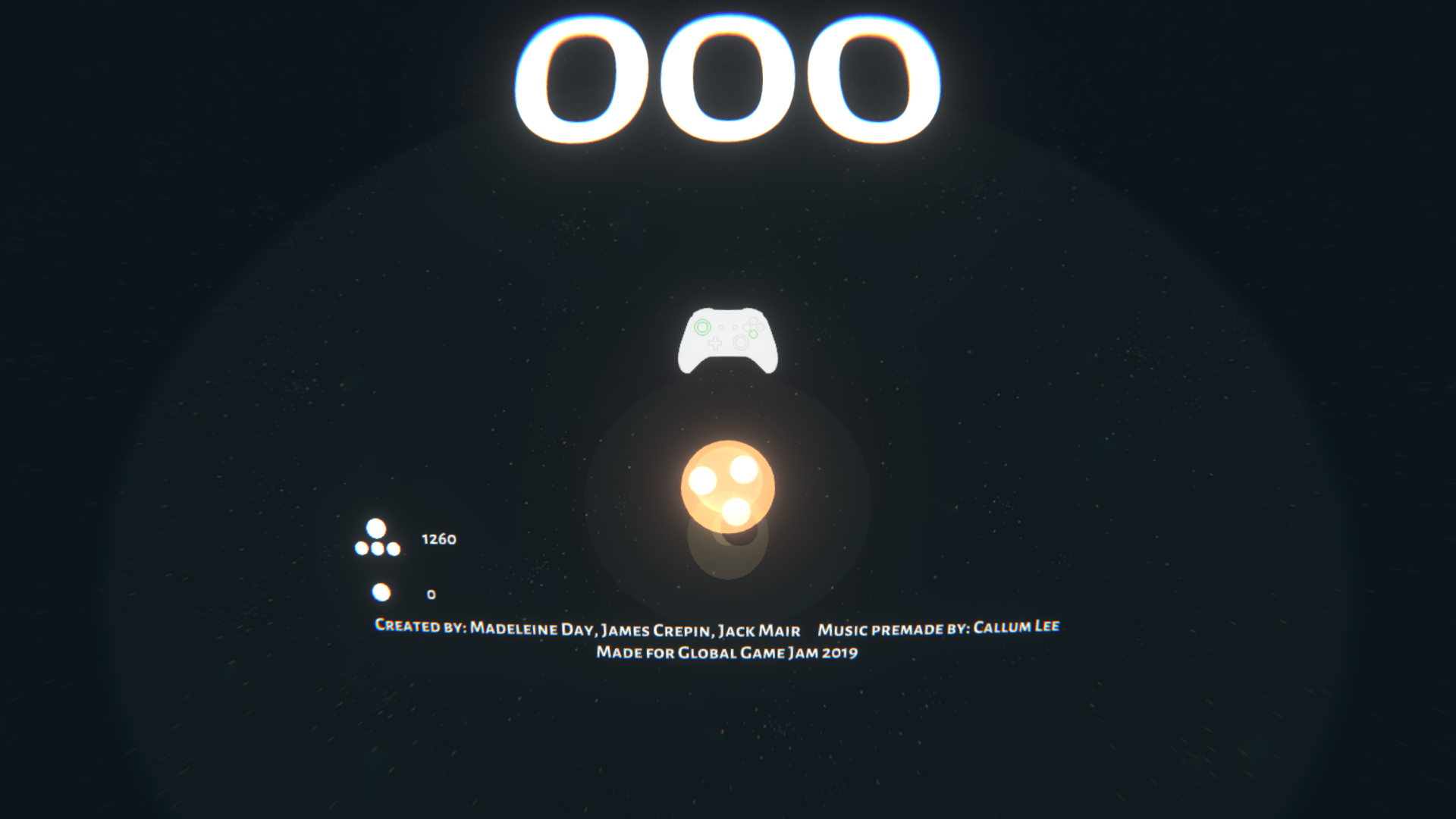 000
A downloadable game for Windows
Travel with your family through space. Collect warmth to survive longer in the cold vacuum of the universe.
Requires a controller to play.
This game was made as part of the Global Game Jam 2019.
It was made over a single weekend!
Art, Design, Programming, Sound effects by:
Jack Mair
Madeleine Day
James Crepin
Music provided by Callum Lee.